Moderators: Section Command, Plt Command, REME, High Command
Corporal
Posts: 661
Joined: Tue Aug 20, 2019 10:40 am
Me: Password is backdoor no spaces

Perry: There is never any space in the backdoor anyway
---
When talking about how
very much
Underwood liked the Spiderman trailer
Underwood: "Yeah, a man in latex or spandex is what you want in life"
---
Hendriks writing down games an interviewee plays:

"Okay I'll write down HOI4, War Thunder, Post Scrotum"
---
Sergeant
Posts: 630
Joined: Tue Aug 20, 2019 9:15 pm
"Drunk Lewis, Is Cute Lewis" - Mcfly
---
If there's anything more fickle than loose women, it's 6th Recruits.

-Cpl. J. Duffy
---
Gates: Sometimes I feel like a fair few of the 6th would live by the saying 'a coffee pot can be a mug if you just don't care'
McHale: It can also be a toilet if you just don't care.
[some 'fun' comments later]
McHale: What's that other saying, 'anything can be a dildo if you're brave enough'?
---
FSG approaches IED to diffuse

Me: Do you want to back up just in case

McHale: Nah these basic ones don't go off when you are defusing them

[IED EXPLODES]

Degasi: ....Well in a way you did diffuse it
---
Private
Posts: 510
Joined: Tue Nov 19, 2019 12:35 am
Location: Scotland
Lewis talking about his old controller when playing fifa:

"I wish i didn't have to play with a controller old enough to buy its own beer."
"It's like playing fifa with my gran, and she's dead."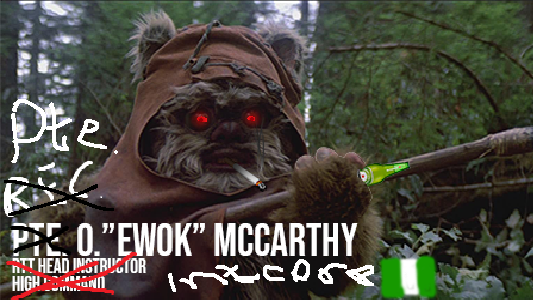 ---
Corporal
Posts: 661
Joined: Tue Aug 20, 2019 10:40 am
I saw three dangley things - Spittle
---
Private
Posts: 510
Joined: Tue Nov 19, 2019 12:35 am
Location: Scotland
"if i say anything more, you'll know how I gay I am" - Blakeway
"there's nothing more gay than getting bummed" - Gibbons
Everyone : mixture of WTF & Laughing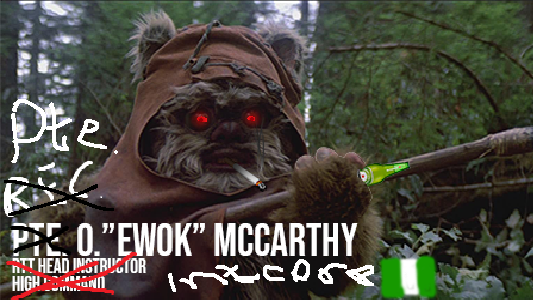 ---